All Pro Exhaust and General Repair Offers Auto Repair Services You Can Count On!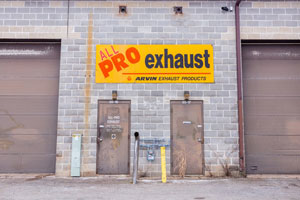 All Pro Exhaust and General Repair has been providing customers in the Lowell, MA 01852 area with high-quality automotive maintenance and repair services since 1995. Our experienced mechanics will get your vehicle up and running again, and we'll keep it in top operating condition.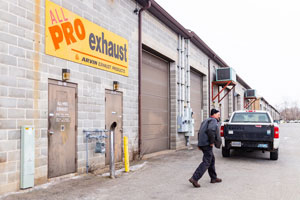 We provide a range of services, including Car & Truck Care, Electrical Services, General Services, Heating and Cooling Services, Engine & Transmission, Miscellaneous Services, Towing, Transmission Services, Undercar Services, and Brakes. We're proud of our great mechanics, who have years of experience working on many different types of vehicles. They have the knowledge required to diagnose your problems, and to find affordable solutions to get you back on the road quickly.

To learn more about our services, call us at 978-453-4455 or email us today. We're looking forward to earning your trust as a friendly, honest and reliable alternative for your auto maintenance and repair needs in Lowell.
All Pro Exhaust and General Repair offers auto repair services you can count on!
Vehicle
tips
According to recent studies, 5 percent of all motor vehicle fatalities are clearly caused by automobile maintenance neglect.
Testimonials
Joshua M.
I called him up because I was in the area and had some extra time and had been putting off getting my exhaust leak fixed. He took me 30 minutes after I called and fixed it all right in front of me in about 5 minutes. The guy knows what he's doing. Doesn't rip you off or do anything unnecessary. Would recommend!
view all reviews